Many of us have always dreamed about making our own hydroponic solutions to stop buying all those expensive solutions from the hydro fertilizer companies. Sadly, most people do not have the necessary knowledge to prepare solutions and coming up with an adequate formulation seems to be extremely difficult for almost everyone out there. As a chemist, I have the fortune of having the knowledge necessary to prepare hydroponic solutions and the initiative to teach you how to do this by yourselves in an understandable way. Through the past 6 years I have worked as a hydroponic consultant, lecturer and avid gardner and I believe this experience allows me to teach all of you how to design your own hydroponic solutions.
How do you make your own final solutions ? The first thing is to get away from the notion that doing this is extremely difficult. Certainly there are a lot of technical aspects that need to be known but I have taken them all and simplified them so that everyone can actually make their own hydroponic fertilizers with little or no practice. Within my ebook – which you can download freely at the end of this post – you will find detailed instructions on how to prepare your own hydroponic solutions using a spreadsheet I made that makes the preparation of these solutions extremely easy.
–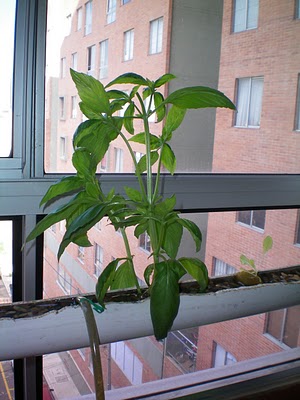 –
My ebook gives you the ability to take any formulation and easily translate it into the real amounts of chemicals you need to weight in order to prepare your final hydroponic nutrient reservoirs. All the chemicals I have included within the ebook are extremely easy to find – as they are very common fertilizers- allowing you to prepare ANY formulation you may want. You can now fulfill your dreams of preparing one solution for each separate growth stage controlling the exact amount of each single nutrient you add into the solution.
What you will find here is a very easy to use solution – made by a proffesional in chemistry – that will help you prepare fertilizers in the most cost effective yet flexible and satisfying way there is. You will now know exactly was is inside your hydroponic formulations and you will be able to pin-point and solve any nutrient related problems that may arise within your crop. You will also be able to easily discard problems as not being nutrient related since you KNOW the exact quantities of each nutrient you are putting into the solution.
So are you ready to embark yourself in the journey for total freedom and independence in the world of hydroponic nutrient solutions ? . Please leave any comments with any suggestions, questions or doubts you may have :o) Also if you want to share this ebook with anyone please direct them to my website so that they can download it themselves.
I have also recently made a great move forward by coding my own windows application to calculate hydroponic nutrient formulations. If you would like to learn more about this program and download it absolutely for FREE please follow the link shown below.
–
This EBOOK is NO LONGER AVAILABLE as it was replaced by HydroBuddy.
–