Those of you who have read my other articles or all of you who have already had your first hydroponic crop know that pH is a constant concern which becomes a little bit of a pain after a while. Hydroponic gardeners need to constantly adjust the pH of their hydroponic solutions to the desired level and – although many are really obsessive about this – it is truly not very comfortable to have to do these corrections day in and day out. So how do we completely avoid the need to modify the pH of our hydroponic crop ? How can we maintain the pH of our crop constant as time evolves ? Through this article I will show you what I have found out – both through personal research and an extensive literature search – and you will see that there is a very EASY solution to maintain the pH of your hydroponic solution with NO further modifications.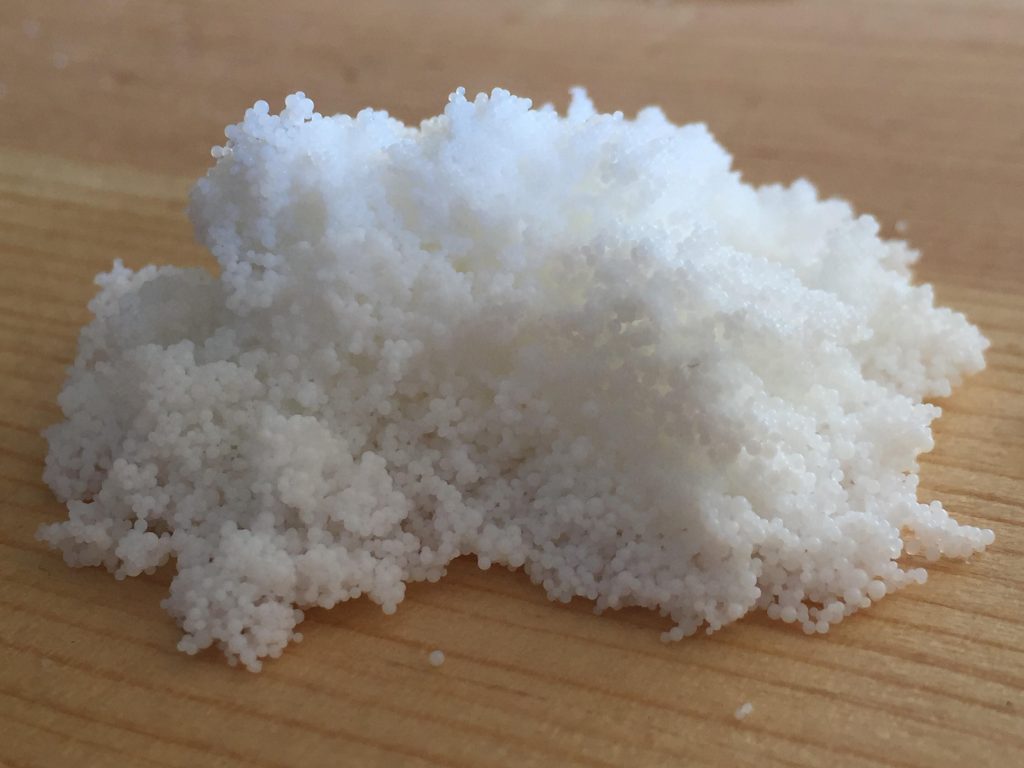 So how do you maintain pH constant ? There are several ways to tackle this problem. The use of a citrate/buffer has been discussed on a previous article but its use is affected by the fact that calcium citrate is insoluble and nutrient solution composition limits the concentration and effectiveness of the buffer to around 1mM. Carbonate ions also pose a problem since their concentration also needs to be kept at a safe threshold for the plants which is also around the 1mM level. In the end this buffer is able to control pH to a good extent buts its practical use is limited by calcium levels and the presence of citrate ions may also cause important chelating of ions such as zinc, an effect which – if used excessively – may cause micro nutrient deficiencies.
How do we keep pH constant without using any buffer? The solution comes as active polymer composites. These substances contain polymer-like matrices which have functional ion attracting groups on their surface that react with acids and bases in solution and provide you with a constant pH level. These composites are insoluble and the only thing they need to be efficient is to have solution passed around them frequently. So it is simply a matter of putting them in a place where fresh passing solution will be in contact all the time – such as near or connected to a high-flow pump – and that's it, no more pH problems, no more additions to control pH, problem absolutely solved. As the solution passes through the material, it will be able to react with the ion attracting sites in the polymer to stabilize the pH.
The effects of these composites in hydroponics has been studied extensively on several peer reviewed publications. If you want to use these composites in your hydroponic system, the simplest way is with a pH stabilizer device. I recommend Torus Hydro PerfectpH. You would just need a model size corresponding to the gallons of solution you wish to control in order to achieve the desired pH control levels. I have used these composites with very good success on several hydroponic crops and I can tell you that I haven't added a drop of pH up or down during more than 3 months of growing. I hope that this article helps all of you who have been dealing with the pH adjustment problem finally get rid of this matter an achieve a new era of success in your hydroponic gardening.